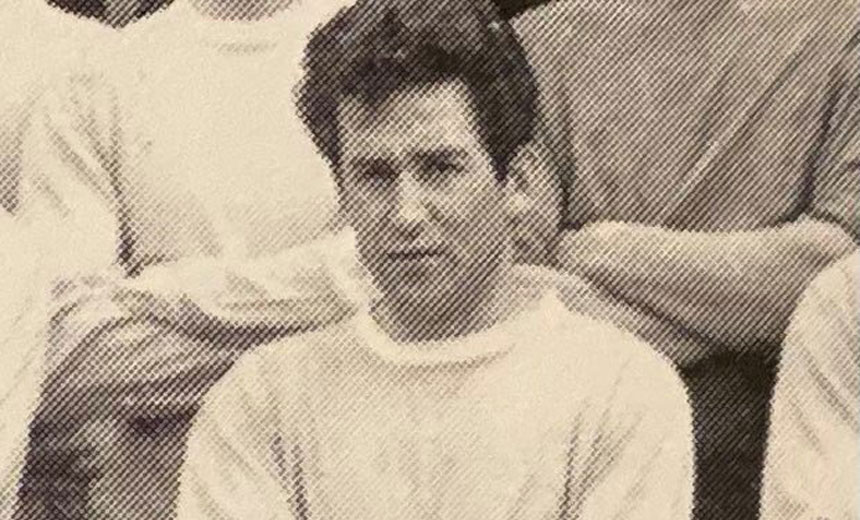 Published October 20, 2020
Former Reading footballer Douggie Webb passed away on Sunday 11 October 2020, aged 81.
As devoted and long-serving an employee as any professional club could hope to have, Doug joined Reading straight from school and although his early career was interrupted by National Service, during which he represented the RAF and Combined Services, he travelled home at weekends as often as possible to play in Reading's first or reserve teams. He made his Football League debut in a 2-2 draw at Elm Park against Brighton and Hove Albion on 30 March 1957, scoring his team's first goal in the Third Division (South) encounter. He also gained a runners up medal in the final of the Southern Professional Floodlit Cup, in which Reading were beaten 2-1 by Luton Town.
He stayed in the first team squad for the next ten seasons, usually at inside left, occasionally inside right or outside left, and although never an automatic choice, nevertheless amassed a total of 204 appearances and 93 goals. He never gave anything less than his very best when he pulled on a Reading shirt and still holds the record for reserve team goals, netting 106 for the second eleven and winning a Football Combination Division Two championship medal in 1967.
After leaving Reading he played part-time football for Cheltenham Town, Dartford and Ramsgate, then become player coach at Hungerford Town before coming back to Elm Park in 1973 to manage the youth team. He also had one season as the club's full-time physiotherapist, then reverted to part-time as manager of the reserves. He made one substitute appearance for the reserves at the age of 42 in the Combination match at Leicester.
Douggie's wife Joan worked for many years in the offices at Elm Park and son Neil joined Reading as an apprentice straight from school. Neil later played for Portsmouth, Nottingham Forest and Manchester United, being selected for the full England team on 26 occasions.
The Reading FC Former Players Association sends its condolences to Douggie's family on the passing of a wonderful servant of the club.
David Downs