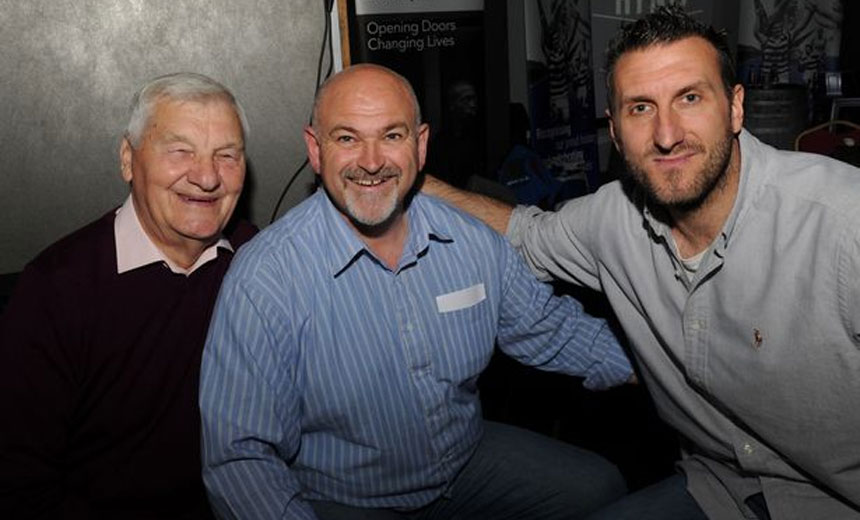 Published October 22, 2020
The Reading FC Former Players' Association are delighted to confirm the appointment of Richard Wickson as Life President.
Richard formed the Association in 1997 and went on to become Chairman for nearly 20 years, as the Association expanded to support and reunite former players. Under his guidance the Association became a limited company with a board of volunteers and raised more than £100,000 for local charities.
Richard was forced to retire in 1996 after suffering from encephalitis and wanted to give something back after treatment for his illness. He initially planned a charity football match between former players of Reading FC and Southampton to help the Encephalitis support group.
The first charity game led Richard to discover he had established 20 former players as contacts and friends who "were all desperate to play more football". Richard found former Reading FC captains and players such as Steve Richardson, Martin Hicks and Steve Hetzke turn out in a side to be managed by Maurice Evans.
No-one declined his invitation to the first match. Post-match drinks with Steve Hetzke and other former players led to the birth of the Association. Former players were keen to meet up regularly and give something back to the community at the same time.
Richard describes how former players were keen to get involved: "It gave former players the opportunity to do something for the benefit of others and to put something back. Football players are a big influence on people and can do so much for the community."
The Association have continued to organise charity games, and a few stand out for Richard including a match for former physio Paul Turner. In 2006 after an open top bus journey through town to celebrate winning the Championship title, the Association organised a game between two former player teams at the Madejski Stadium. Richard recalls it was "really easy" to get players along to play at the Madejski Stadium in front of a big crowd again.
He found that as well as supporting local charities the Association could help the previous generation of Reading players Richard supported from the Elm Park terraces: "Players I grew up with really needed help." The Association has provided financial and social support. "I have been privileged to count as my friends many former players from Reading's great past and am very grateful for this."
It is not just the Association and former players that have a lot to thank Richard for, as he has spent many years at voluntary roles with Reading Football Club.
Richard has spent over 20 years as kit man for the reserve and U23 sides, spent 15 years helping run the Supporters' Club, and has been a Reading FC Vice-President for over 20 years. His achievements also include starting the Young Royals to engage young supports with their local club. Richard says he has "enjoyed every minute. It's been fantastic for a supporter to be part of the club and it has been great fun."
Richard is proud to now be appointed as the Reading FC Former Players' Life President: "I thank the Former Players' Association for this great honour. I am privileged to be offered this position and am truly grateful to accept."
The Former Players' Association would like to thank Richard for all his hard work establishing, running and supporting the Association in the past and are lucky to be able to continue to call on his help in the future.
When government guidelines are relaxed Richard will be back on the road helping and supporting Reading's Under 23 side who he describes as "a great bunch of lads". Until then he has another big challenge – converting his Oxford United supporting grandson to the correct team. We are confident he will be able to add that to his list of achievements as part of Reading FC.