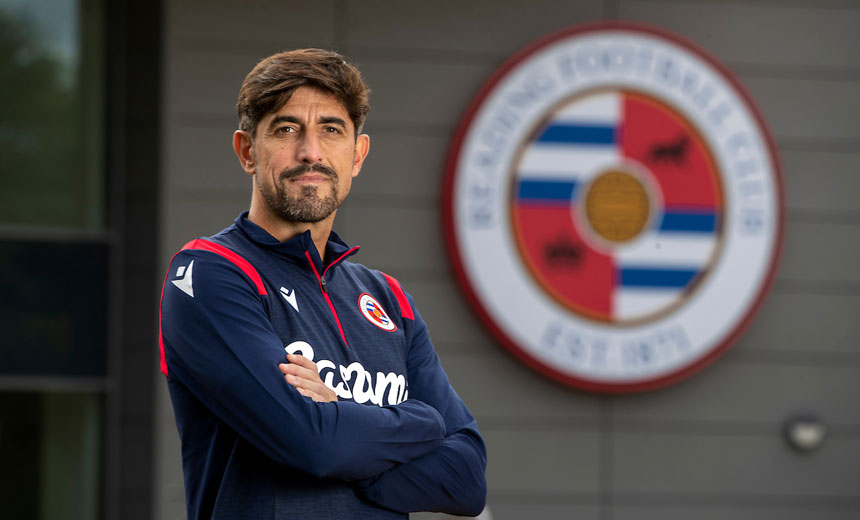 The Reading FC Former Players' Association are delighted to present an evening in conversation with Veljko Paunović, to be held on Wednesday 24 March from 5:30pm.
Registration is now closed – for any questions please contact events@readingfcformerplayers.co.uk
Due to the current restrictions in place we are changing our usual format and will be running this event online as a Zoom video event. Former Reading player, and BBC Berkshire presenter, Ady Williams will hosting the event live from the Madejski Stadium with Veljko, where he will put your questions to the Reading manager.
Proceeds from the event will be donated to the Association's charity of the year, Reading based youth counselling service No5 Young People.
We are limiting admission to 100 households, who must register for the event using the donation link on this web page. Donations of any size are very welcome and although we are suggesting a minimum donation of £3, there is added incentive to give generously as McDonalds will be matching all donations made up to £500.
Just like our usual events, please turn up early and take the time to understand all the following rules to help us make this a successful and entertaining event:
The link for event entry will be sent to you on the day of the event. Please do not share the link as we will only allow one entry per registered name.
Entry to the event will be via a Zoom waiting room after you follow the link on the e-mail provided. It is essential your Zoom name matches your name used to register the event so we know to let you in! Please ensure you check your Zoom profile name prior to the event.
We are unable to provide technical support for Zoom, so please download and familiarise yourself with the platform prior to the event. Please see the Zoom website for details of how to use Zoom.
Please submit all your questions prior to the event via the PayPal registration form below – you can also e-mail us at events@readingfcformerplayers.co.uk prior to the event. Please note that we can not guarantee your question will be put to Veljko.
Please enter the Zoom waiting room from 5:30pm to ensure your are admitted on time. The event will start at 6pm on Wednesday 24 March.
Registration is now closed for this event.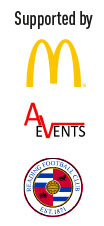 The Association would like to thank Veljko Paunović and Reading Football Club for their support, and McDonalds for their generous donation to No5.

We would also like to thank AV Events for providing audio visual equipment and services for the event.