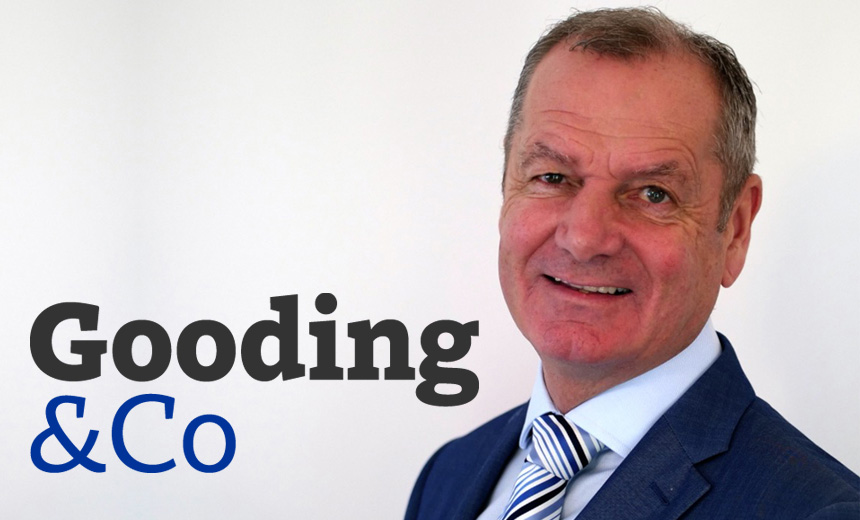 Published January 18, 2022
Reading are struggling this season but could anyone do any better with our injuries and financial problems?
I'm not one for changing managers. Whoever you have they want to bring in their own players. A new manager won't be happy with the current squad and will suggest different players, which would be difficult. We should be looking into why there are so many injuries. I am sure Paunovic has done his due diligence but are the injuries coincidence or could we prevent them? If it's a contact injury there's not a lot you can do, but a lot seem to be hamstrings or calf injuries. It may be where training is too intense or not intense enough. It can happen that you get injuries in training, but it seems to be double what you would expect at Reading this season. It is so frustrating for the manager and the team.
I feel really sorry for Araruna, after all the work he has done to get back fit, it is so sad for him.
Despite the transfer embargos with all the facilities Reading have it would still be a sought-after job.
If you were back in charge of the first team what would you do differently?
I would look at the way we train, we've just moved to a new training ground, so something must be going on.
Up until Andy Carroll arrived, we had a plan A but didn't seem to have a plan B. We had the same way of playing regardless of if we were winning or losing. Every team needs a plan B and sometimes a plan C.
Players need to understand that they will not play great every week, but even when you are not playing well, you can still make it difficult for the opposition. There have been games where Reading are not playing great but have been far too open and made it easy for teams. The Fulham game was typical, at 0-3 the game had gone and Reading should have looked at damage limitation. They should have shut up shop and taken 0-3 but ended up conceding another 4 goals which effects their goal difference.
There is nothing wrong with playing out from the back but sometimes we have 15-20 passes before getting out of our half.
There is currently no reaction to adversity.  Sometimes the team need to roll their sleeves up and say to the opposition you are going to have to have a really good day if you are going to beat us. We need to manage the games better.  Going a few goals up should be enough to get you the points.
You do have to look at the manager, but we have experienced players on the pitch who should be able to help.
What do you think of our current owners, and will they be here long term?
I don't know what their long-term goals for the football club are because no one tells us. In my opinion they need someone who can communicate with the fans and let the fans know what they are looking to do in the short, medium, and long term.
Reading have nearly 40 first team squad and U23 players out of contract in the summer. With no money to spend what can we do to have a team next season?
It's a huge question and comes back to the answers to the last question. How can some of the best players be out of contract and will be just allowed to leave.
I don't know how we've got to this situation. It doesn't seem like there has been any planning for the future. To have so many players out of contact at one point is ridiculous.
I just hope that Michael Gilkes who runs the academy can help. The good thing about Michael is he is very experienced, knows the club as well as anyone and is desperate for the club to do well. The academy has been a god send and has always produced decent players.
We need some experience, but it looks like it will be a reliance on youth next season.
You made 368 appearances for Reading – do you think any of the current squad will get anywhere near that?
Not with all those players out of contract! Players don't stay at clubs so long now, but it's not just Reading. Football has changed a lot. I had two long spells at Rotherham, and a long time at Reading. Players used to move clubs but not as often as they do now. It's a very short career which can end with one bad landing or tackle, so the players must earn what they can, while they can. It does mean fewer players will stay long term at a club as they will go where the money is.
Everyone knows Newcastle are your team. Both Newcastle and Reading are struggling, but which club has the best chance of survival this season?
Both clubs are in bad ways in the league. Probably Newcastle is in a worst position. Newcastle has rich owners now but I would look at Reading to have a better chance of staying up. I know there are horrendous injuries, but Reading should have a squad more than capable of going on a run. They showed it last season with the run of wins to start the season. Since then, we've been going backwards, but I can see Reading surviving as opposed to Newcastle who are going to struggle.
In our last newsletter you were named in a team of Reading's best ever 11 with Martin Hicks, Nicky Shorey and Michael Gilkes in defence. Do you agree with that and who would you include in your all time back four or five?
I would definitely include Martin Hicks, who was not only a great defender but a great person in my view, everyone he played with respected him. Nicky Shorey was capped for England while playing for Reading – a fantastic achievement. Two of those you mentioned were not really defenders, both me and Michael Gilkes played more games further forward in the team, than we did as defenders. But if I have been picked in the all-time Reading 11, I am just happy to be in the team.
You named Simon Osbourn as the best player you were involved with – do any of the current team get close to him?
John Swift would be a very similar type of player but Swift plays further up the pitch. Osbourn would drop deep to pick things up from there and we would encourage him to get forward. They are both very creative players.
Are there any other former Reading FC players you wish you could have played alongside?
I played against Reading a few times before I joined the club. It was always a real pain playing against Terry Hurlock who was a big strong player and he could play as well. I would have wanted to play alongside Hurlock just so I didn't have to engage in 50/50s with him! Mick Tait was at Reading when I joined he was quick, could play and wow he was tuff, Iain Porterfield released Mick far too soon and Porterfield told me that after the start of the following season that he should have kept Mick Tait. I would have liked to have played more games with him.
Apart from covering Reading games on BBC Berkshire do you have any other involvement in football at any level now?
No, but like most people I need some football in their life. Working for the BBC keeps me close enough to what's going on I and get to watch the games for free. I am indeed very lucky.
We understand you've started your own business recently – tell us about that?
I applied to be an Estate Agent about 20 years ago when I'd reached a point in my life where I needed a job. I'd moved up and down the country a lot for football and understood a lot about buying and selling property. I got a job for an estate agent in Tilehurst before returning to football running the youth at Walsall until the club run short of money.
I was offered my old job back and then got offered to run the Earley branch in 2000 and I really enjoyed it. It was a bit like football, you get a manager's job in estate agency if the old manager has been sacked or moved on because the office is not making a profit, so I had to turn that around, and did.
I was made regional manager and then spent 10 years in Tadley where we won some national awards, and I had a great time.
A year ago, I decided I'd done it long enough, so started out on my own. The first six months of Gooding & Co. were tough, as I knew they would be, but the last six months have been a lot better.
Lots of people are looking to move now and it is a very busy time of year as the housing market starts to pick up at this time of year.
What areas do you cover?
We cover anywhere around Reading and have also marketed properties in Slough and Basingstoke. As I used to run a successful branch in Tadley I get a lot of calls from out there.
What skills that you picked up in football can you apply to your business?
I didn't just enjoy playing football, I loved running around giving it everything with lots of energy and worked my socks off every time.
It's not a massive difference now, I work really hard and try give people the best possible service I can. I've got a long way to go but I am really enjoying it. I'll always try and get the best possible price and give best possible service.
Any special deals for Reading fans?
Absolutely!
0.75% and no VAT is my introductory fee, but if someone shows me their season ticket I am sure we could work something out.
I rely on word of mouth which is the best way to run a business.
To get in touch with Gooding and Co. call 0118 9871066 or visit https://www.goodingandco.uk/